About Art in Science
Art in Science highlights cutting-edge research across disciplines—engineering, biological sciences, chemistry, art preservation and more—at the University of Delaware.
Through art, we aim to engage and educate the local community about the research taking place at the University of Delaware and its potential impact on local, national, and international communities. We hope to instill a sense of pride and connection between the University and local residents. We also include students from local schools to spark interest in STEM education, especially among underrepresented student populations.
Art in Science is sponsored by the National Science Foundation and UD's College of Engineering, College of Arts and Sciences, and Department of Biomedical Engineering. 
Enter your original image conveying your research within any field of science, technology, engineering, or mathematics.
The top 50 images will be printed and displayed as part of the Art in Science 2019 Exhibit.
All UD students, faculty, and staff are encouraged to participate.
The Art in Science Event will be held on Friday May 3rd from 5PM to 8PM, in the Blue Ball Barn at Alapocas Run State Park.
Artwork will continue to be displayed through the month of May.
Countdown to opening night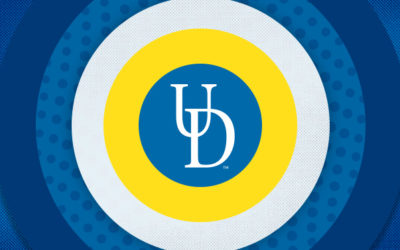 Thank you all for you submissions this year! We've received over 100 submissions from over 10 various departments at the University of Delaware. We were very excited to see such diversity and representation through the images. We have just selected our exhibition for...